The DVD and CD boxes in which Jean-Pierre Griveau took part in 2011

have been awarded prestigious prizes :

Best Documentary BBC Music Magazine Awards 2014

Preis Deutshen Schallplatten Kritik May 2013 and May 2015

DVD of April 2015 Gramophone Magazine

He notably recorded, on the two historical organs of the cathedral of Orleans,

his piece "Introduction and variations on the name of Cavaillé-Coll"

as well as works by M. Duruflé, H. Tournaillon and C. Franck.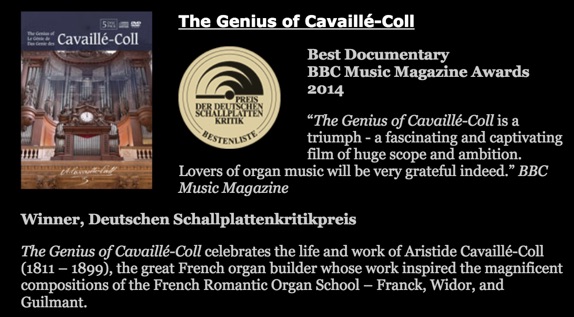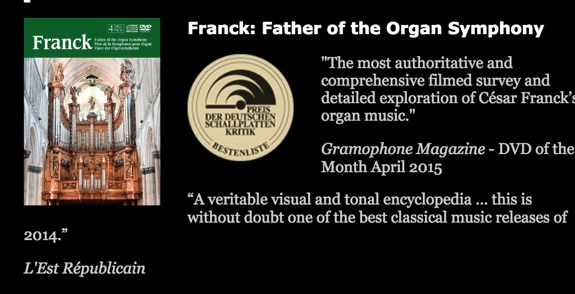 Delayed by the pandemic, recording projects

are under study again.

especially in Duo and Trio.

News to follow on this page!...

~ ~ ~